About Renée Siegel
Renée has been working in the field of wellness and healing for over 40 years using the concepts of integrating Awareness, Balance and Connection as the "formula or recipe for health and wellness." Renee is committed to working with individuals, couples, families and groups to understand how wellness and healing can help everyone sustain the changes they make and to promote a sense of empowerment in their lives.
Show More
Sign Up for a Complimentary Results Coaching Session Today!
Want to Improve your personal life?
Are you successful and truly happy, or are there parts of you that are unfulfilled? The extraordinary life you want is within your grasp.
Learn More
Want to Improve your personal life?
Are you successful and truly happy, or are there parts of you that are unfulfilled? The extraordinary life you want is within your grasp.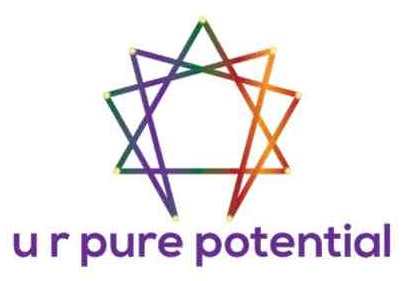 The Mission of UR Pure Potential
The mission of UR Pure Potential is to support your life's journey while encouraging curiosity, raising self-awareness and exploring possibilities. 
Many of us have a yearning for something more in our life. Yet so often we resist change. In some, the desire for change and transformation is stronger than in others. When we have the support and encouragement of others, resistance to change softens and we can more easily see the opportunity for transformation.
Within all of us lives a desire to be empowered, recognized (valued) and to feel safe. Although we are each unique and we go about getting these desires met through different patterned behaviors, the need for empowerment, recognition and safety are universal. Ultimately, we can all learn to be brave and live fearlessly.
No matter where you are on this human journey, seeking a small change or a large transformation, it is an honor to stand with you as you move toward Your True Potential.
Blessings to You on Your Journey!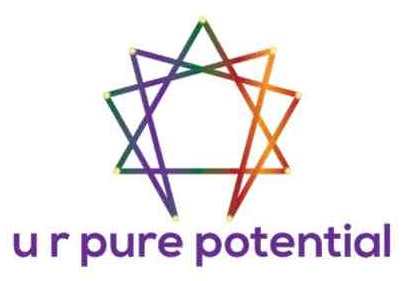 I AM PURE POTENTIAL
YOU ARE PURE POTENTIAL
WE ARE ALL PURE POTENTIAL
I, You and We have the potential to be and do more than we currently are being or doing.
That's an important part of the reason people seek the assistance of coaches and counselors. We know we are more and can do more, but how do we make the changes to get there? We need assistance and the objectivity and presence of others.
After working as a counselor and coach with thousands of people I've noticed that everyone that seeks change knows there is something more. Over the years I've been in practice, those who have reported success have done mental and emotional work coupled with an increased awareness of what is happening in their bodies.
With the opportunity to teach and train all over the globe, regardless of the culture, the process of mental-emotional and somatic work affords a greater opportunity for integration and sustained change and transformation.
It has been a blessing to meet so many amazing people throughout my journey!
Although there is no one way to help everyone, we all have some universal needs: to be empowered, to be valued and to feel some certainty or safety in our lives. The study of the nine paths provides a way to honor our unique patterns or strategies for meeting these universal needs.
About 15 years ago, while doing some of my own personal growth work, I was introduced to a holistic way to look at myself and others. Although I refer to it as "The Nine Paths", it is the study of the enneagram. The word enneagram describes a map that diagrams 9 unique ways people think, feel, behave and see themselves and see themselves as connected to something greater than themselves. The enneagram grew from ancient wisdom traditions that verbally shared this information. Although some describe this as a personality system, it is much more than a personality system. The enneagram studies provide us with information about the somatic experiences of each type and the core motivations for each type. Now, that is a game changer!
If you'd like to find out more, call or email for a complimentary 15 minute consultation.
Remember UR Pure Potential!
Renée
She is very gifted at what she does. She has a way of understanding, that truely makes you feel seen, and heard. Her mediation, and interpretation skills have helped fundamentally change, the way I see situations, and how I communicate with others. She's the best!!
JESSICA MORAN
If you are wanting a deeper connection with your life, I would recommend Renee Siegel as facilitator of this process. With her many years working, listening, speaking, and writing in the field of addiction and recovery, she has honed her skills as a compassionate therapist.
A GRATEFUL CLIENT